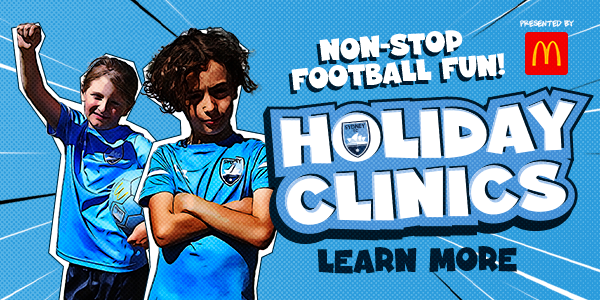 Sydney FC Holiday Clinics

Our popular Holiday Clinics are back and open for bookings!

Run in partnership with Sydney FC, our well-organised camps provide non-stop football fun for kids and a seamless experience for parents.
Overseen by qualified coaches, who are experts in helping youngsters boost their football skills, the Clinics are the perfect way to keep your kids on the ball this summer.
Children develop core skills with a ball at their feet and mates by their side, helping them build their confidence both on and off the field.
Our action-packed three-day Clinics run from 9am to 3pm at locations across Sydney.
Our Camps also help kids:
Boost their football ability.
Develop their motor skills.
Improve decision making.
Learn to work as a team.
Improve confidence.
Develop their social skills.
Our Three-Day Packages cost $295 and include:
Three days of fun from 9am to 3pm.
Expert coaching.
Sydney FC Training Kit & Hat.
Locations across Sydney.
20% discount is available to 2021/22 Sydney FC Members.
Players can sign up for $265 if they already own Sydney FC training kit.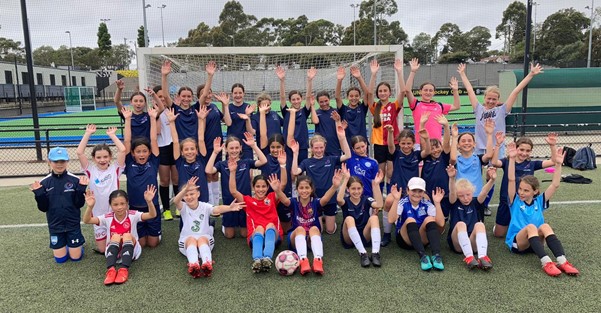 ESFA GSAP Advanced Skills Development Holiday Clinic

We will be running a GIRLS ONLY Advanced Skills Development holiday clinic for talented female players who participate in either ESFA SAP, Association SAP or Association Club teams that are of the higher standard.
The purpose of this clinic is to provide talented players ages 8-13 years the opportunity to further develop their technical ability and confidence on the ball, their game conditioning, and their effectiveness off the ball.
Our experienced GSAP coaches will be leading the clinics and will challenge every girl within their age group.
Dates & Location TBC
Contact gsap@esfa.com.au for more information.