2021 saw an exciting new initiative from ESFA from a Coach Development perspective.
ESFA, together with some passionate volunteers and experienced Female Coaches launched the Female Coach Mentorship Group. The purpose is to help clubs assist their current Female Coaches and help with strategies to recruit new coaches. We understand not all Female Coaches are the same in commitment, levels of coaching and this program caters for all involved.
ESFA reached out to clubs to gauge interest and gather information on our current and aspiring female coaches. With a great response, we were able to gather detailed data on 18 female coaches and build profiles, as well as shape the program to be able to cater to the coaches needs and development stages.
Our vision is simple:
"To create an environment that inspires and empowers females to coach and develop as coaches."
Our Leadership Team includes Jaime Gomez, ESFA Head of Football, Sarah Ferris from ESFA/Sydney FC and Julia Chernoukha from Pagewood Botany FC. We are supported by the ESFA office with Caroline Oakes-Ash as part of our team. With over 30 coaches in our WhatsApp group, we are surrounded by a network full of knowledgeable coaches with current head and assistant coaching roles in the A-League Women's structure and NPL Clubs.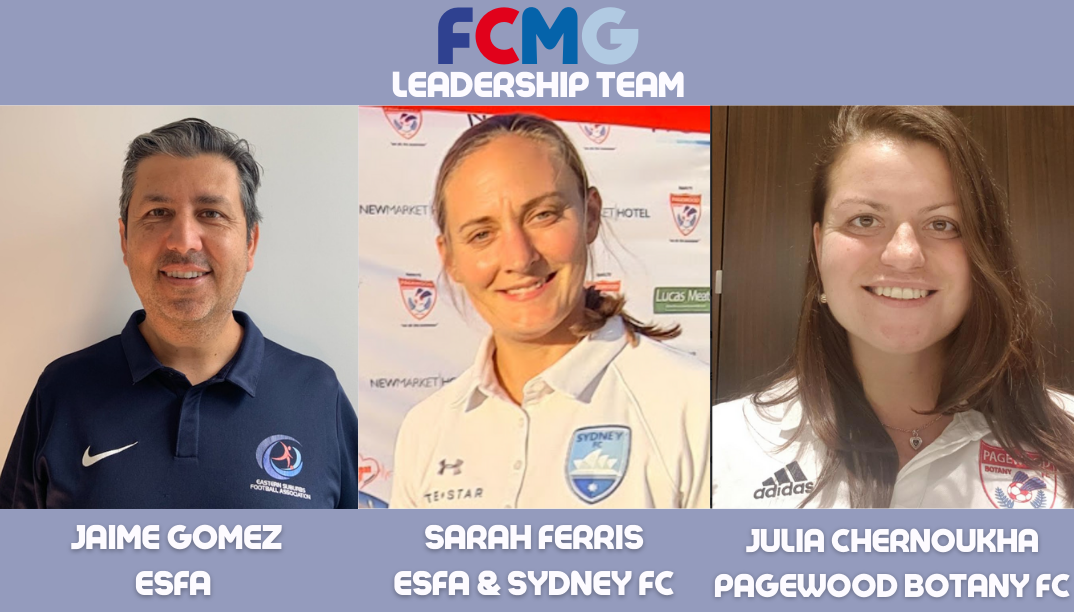 This has been a brilliant opportunity to connect people who wouldn't normally connect and create a support network for female coaches in our area.
In 2021 we were able to offer the following networking and educational opportunities for our Female Coach Participants:
Intro Workshop - Why and Vision - December
Skills Training Workshops - Feb/March
ESFA SAP Observations - March
Workshop - Session Design - April
Workshop - Player Behaviour, Team Dynamics and Culture - June
Sydney FC Coaching workshops - September
In 2022 we are hoping we can engage with more coaches and bring onboard new participants into our ESFA Female Coach Network. Some things which are in our Calendar are:
Various Workshops
Networking Opportunities - FNSW and other associations
Female Only Courses - MiniRoos Cert, Skills Training and Game Training
ESFA SAP Observations
FNSW Institute Day out
Sydney FC Academy Day out
Mentorship Opportunities
One on One Support

We are proud to say that our ESFA Female Coach Mentorship Group ran as a pilot as part of a broader Football NSW project with the Women's Standing Committee. We were able to develop a great case study and a process to engage other associations to create a similar environment in their areas and helped shape Football NSW's strategy in turn. We are leading in this space and hope to bring many others on the journey!
For a full case study please click HERE.
If you want to be a part of the ESFA Female Coach Mentorship Group, please fill in a coach profile survey and we will be in touch: bit.ly/esfafemalecoaches