In a season unlike any other, we celebrate why this is the game we love! Director and Producer: Harry Tonks (https.//vimeo.com/harrytonks) Cast: Our fantastic ESFA players Press PLAY, pump up the volume and play it loud and proud. Football is family and we can't thank our family enough for all their support this season. 2020 ...
Read more →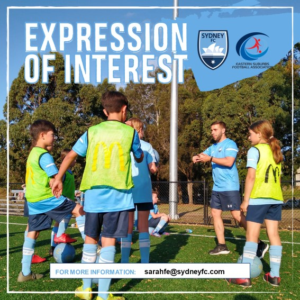 Sydney FC in partnership with ESFA are seeking expressions of interest from coaches who are keen to take up casual opportunities in our partnered programs. If you feel you are suitably qualified, highly motivated and interested to find out more, please send your football CV via email to sarahfe@sydneyfc.com
Read more →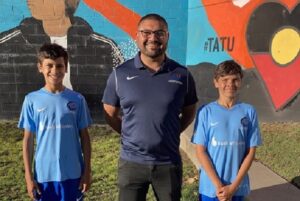 As part of ESFA's Inclusion Program, in late August we began hosting "Come and Try" Programs in conjunction with The National Centre of Indigenous Excellence.With a commitment of just 45-minutes a week, the program had a strong focus on fun, inclusion and friendship, run by accredited coaches and provides participants the opportunity to spend time focusing ...
Read more →
Play football your way
ESFA offer football from U6 to O45. There is an ESFA Club to suit every budding or expert player both young and old. Contact info@esfa.com.au for further information.
Help shape football
Get involved with ESFA through coaching and refereeing. Contact our Referees Coordinator (richard@esfa.com.au) to learn about any upcoming referee courses and/or contact our Technical Director (td@esfa.com.au) about any coaching related inquiry.